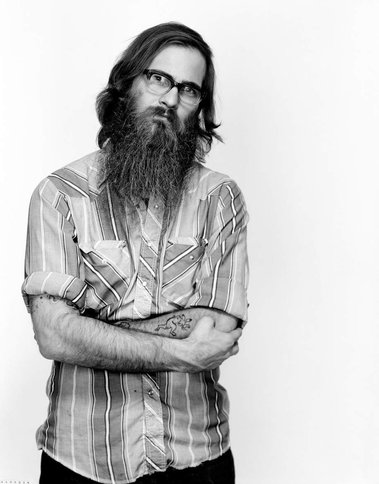 About
Kris is a photographer who has lived in Brooklyn, Fairbanks, Los Angeles, San Francisco, and now calls Tulsa home. Throughout his travels, he has documented the changing landscape and those that inhabit it.

Photo by Anthony Philip Festa
Photo Information
Photos are made on a variety of cameras ranging from disposable cameras, to compact 35mm point-and-shoots, to Hasselblad medium-format cameras, to Toyo large-format 4x5, to Nikon digital SLRs and mirrorless cameras. Film photos are scanned on an Epson v750, an Epson v850, or a Nikon Coolscan 8000 ED. Negatives are digitally "developed" with Negative Lab Pro and Adobe Lightroom.
Print Information
All prints are made on an Epson Stylus Pro 9880 with pigment-based, archival inks. Papers vary by image and will be listed with the image when purchasing. Price includes shipping worldwide.